What are the precautions for underground utility vehicle?
Views:5 Author:Site Editor Publish Time: 2020-12-24 Origin:Site
With the continuous development of automation in the underground mining industry, the application of underground multi-purpose vehicles has continued to deepen, and the technology of multi-purpose vehicles has become more and more sophisticated and mature, with more and more powerful functions and increasing reliability. However, if it is used improperly, incorrectly operated, or not maintained in time, malfunctions or outages will still occur, which will shorten the service life of the equipment. Usually, the utility vehicle will enter a period of high incidence of failures after being used for a long time, and failures often occur, which seriously affects its normal operation. Therefore, the routine maintenance and overhaul of the utility vehicle is particularly important. Let us see what are the precautions for underground utility vehicle.

This passage is going to talk about the following precautions for underground utility vehicle:
Safety precautions
The location of underground gas pipelines
Timely replacement of service parts kits/component replacement procedures
(1) Safety precautions
The safety of the working environment, avoiding the dangers caused by contact with underground services and overhead lines and the dangers caused by the interruption of such services has four basic elements: planning work, obtaining plans and service details to detect, identify and mark underground. The safe excavation/safe excavation practice of the service ensures the correct execution of restoration work.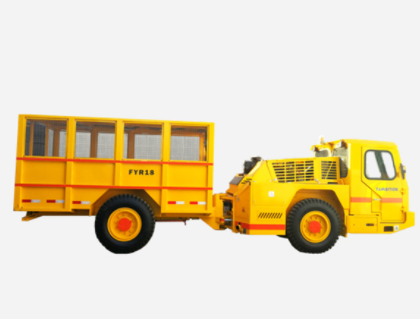 (2) The location of underground gas pipelines
It is important to consider the location of underground natural gas pipelines when planning construction, excavation, landfill or other such work. These activities may damage the pipeline or deny access to it for maintenance purposes. The possible pipeline of the service connection pipe can be estimated from the location of the gas meter or from the location of the entry site. Natural gas service pipelines can be found in both public and private areas. In some locations, part of the service pipeline extends above the ground.
(3) Timely replacement of service parts kits/component replacement procedures
We provide a service kit to support your underground utility vehicle equipment. The kit is stored in its own container for easy handling and protects the parts from damage during storage and transportation. The kit is provided with a single part number for easy ordering. Each kit contains all the parts required for normal maintenance, which will help reduce downtime during maintenance. All components and kits are made of original parts, and you can rely on them to ensure quality and proper fit. Using the correct component or kit will ensure that all necessary parts are provided when needed.
Through our component exchange program, we can provide your utility vehicle with the new or rebuilt components you need. We can provide repair and return or modified replacement services.
We are experts in providing services for your underground utility vehicle industrial components, etc. We have factory-trained technicians and professionally certified welders, ready to serve you.
We have extensive experience in on-site and off-site maintenance on the ground or underground. We can provide training on operation and maintenance, conduct maintenance audits, hourly cost analysis or service contracts. Our main goal is to reduce operating costs and increase the availability of the utility vehicle fleet.
If you want to know more about the underground utility vehicles we provide and related services, please contact us.
Due to the above reasons, the safety of underground utility vehicle is very important and is related to the main health and safety of the underground mining industry.
We hope this article has helped you understand more about underground utility vehicle. If you have any problem about underground utility vehicle or underground utility vehicles, do not hesitate to contact us.