What is underground mining equipment?
Views:3 Author:Site Editor Publish Time: 2020-08-03 Origin:Site
Working in mining can be a dangerous place if you don't know what you're doing. Regular training is essential and understanding the machines you work or operate nearby plays an important role in all aspects of the industry. Today we will talk about underground mining equipment.

Here are the main points of the article: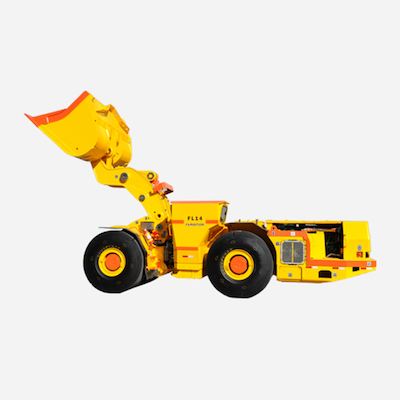 What is underground mining equipment used for?

What are the different types of underground mining equipment?

What are the features of underground mining equipment?
1. What is underground mining equipment used for?
Underground mining equipment refers to a variety of subsurface mining techniques used to extract hard minerals, usually those containing metals such as gold, silver, iron, copper, zinc, nickel, tin, and lead, but also ores that use the same techniques to extract gems such as diamonds or rubies. Soft rock mining is the mining of softer minerals, such as salt, coal, or oil sands.
Each type of underground mining equipment has its own set of mining operations. The most common type of underground mining equipment depends on whether the work is performed above or below ground, or to extract gold, metals, coal, or crude oil. From drilling machines to excavators, crushing and grinding equipment, the mining industry is equipped with all the right tools.
2. What are the different types of underground mining equipment?
If you are starting out in this job and want to know what different underground mining equipment means? Here are some of the most common underground mining equipment types in industry and their importance to work.
Mining drills: The drill rig is probably one of the most common mining equipment and is an important part of underground mining operations. Underground mining is where rock or minerals are located at a considerable distance underground. But they need to be brought to the surface. Special underground mining equipment, such as trucks, loaders, excavators, etc., used for digging materials, usually hauled to the surface by skip or lift for further treatment. Drilling holes are usually needed to place explosives to release minerals from the cladding material. In the past few years, there have been significant advances in underground mining technology, including the use of remote-controlled machinery.




Blasting tools: Blasting tools are an important part of the mining industry and are used to destroy and destroy material (usually rock), freeing much-needed products from waste by using calculated explosives. Blasting can also be used to remove hazardous materials that prevent mining machinery and personnel from reaching coal seams containing substances of interest. The unmanned drill will drill holes at predetermined depths and locations on the bursting surface to ensure that specific proportions of dimensions are achieved and a small amount of overburden is released by blasting to reduce material handling costs. Once this process is complete, excavators are used to recover rocks and other debris that were blown up during the blast. The material is then transported to a central conveyor system which will carry it directly to the ground or through the skip and lift system.




Earth movers: For surface mining, bulldozers are often used to move loose earth and dirt from place to place. Excavators play an important role in the mining industry because the equipment is specifically designed for large excavators and mining projects to facilitate faster and more practical processes. For digging, pushing and transporting soil, operator expertise is required.
3. What are the features of underground mining equipment?
The newly underground mining equipment leverages the engineering talent and brings new productivity, operator comfort, and service convenience to our customers. The underground mining equipment is the tier III stage of emission capacity and technical support directly from the plant, carrying more than 20% of the material through each pass, and very active in the heap. It is also a balanced machine.
All of these commonly used underground mining equipment are vital to the mining industry and help to get the job done efficiently and economically.