Zhonghong Heavy Machinery & Tianhong Power 2020 New Year Reception
Views:1 Author:Site Editor Publish Time: 2020-01-16 Origin:Site
On January 15th, 2020, Zhonghong Heavy Machinery & Tianhong Power New Year's Reception was grandly held in Qingdao Express International Hotel. Leaders and colleagues of Zhonghong Heavy Machinery and Tianhong Power gathered together to celebrate the arrival of 2020.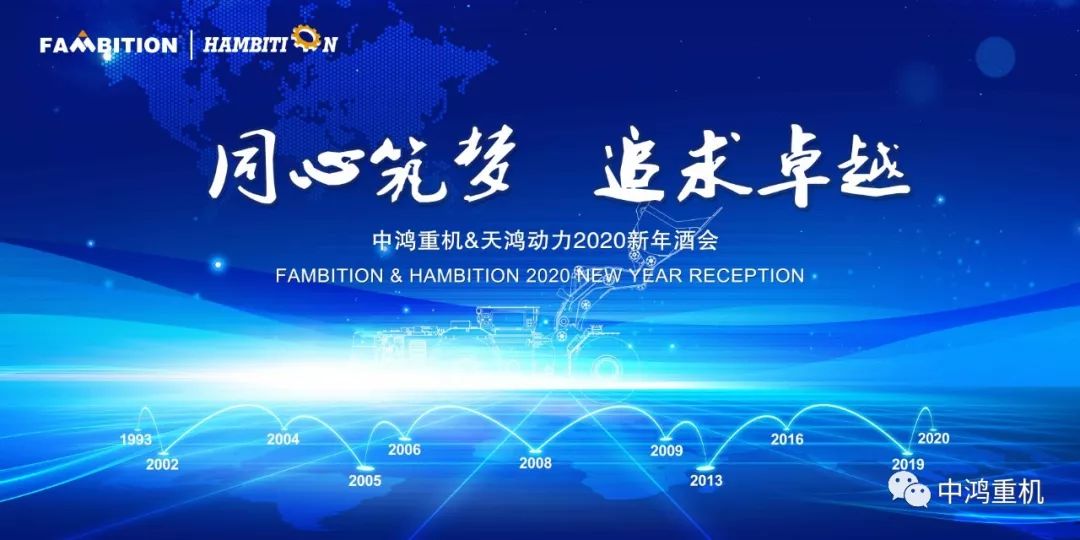 Wind and rain have no intention to urge the years, Feixue intends to welcome the spring again. It's another time of year, and it's reincarnation all year round. In an instant,2019 has become history, and the bright sunshine in 2020 is on schedule. On the occasion of the Spring Festival, on behalf of the company, I would like to extend a warm welcome to the government leaders, Luxin Venture Capital leaders, and partners who came to the Zhonghong Heavy Machinery & Tianhong Power Annual Conference. Thank you leaders and friends for your help. The development of Hongzhong & Tianhong Power! At the same time, I would like to express my most heartfelt thanks to all Zhonghong people, my colleagues who are still on business at the moment, and the overseas team who cannot return to China to reunite with their loved ones. Thank you all for the past year. Thanks for the hard work, the family members of Zhonghong are grateful for their support. Congratulations to everyone for their growth and progress in the past year and the achievements they have achieved. Thank you all!
--- Susan, General Manager of Zhonghong Heavy Machinery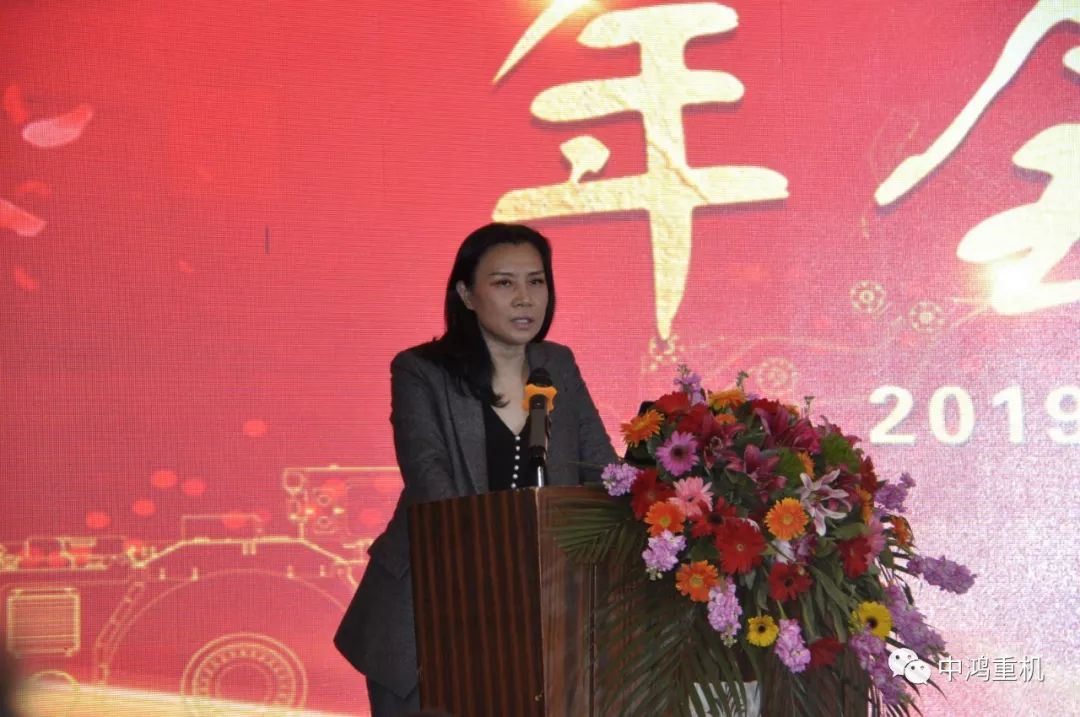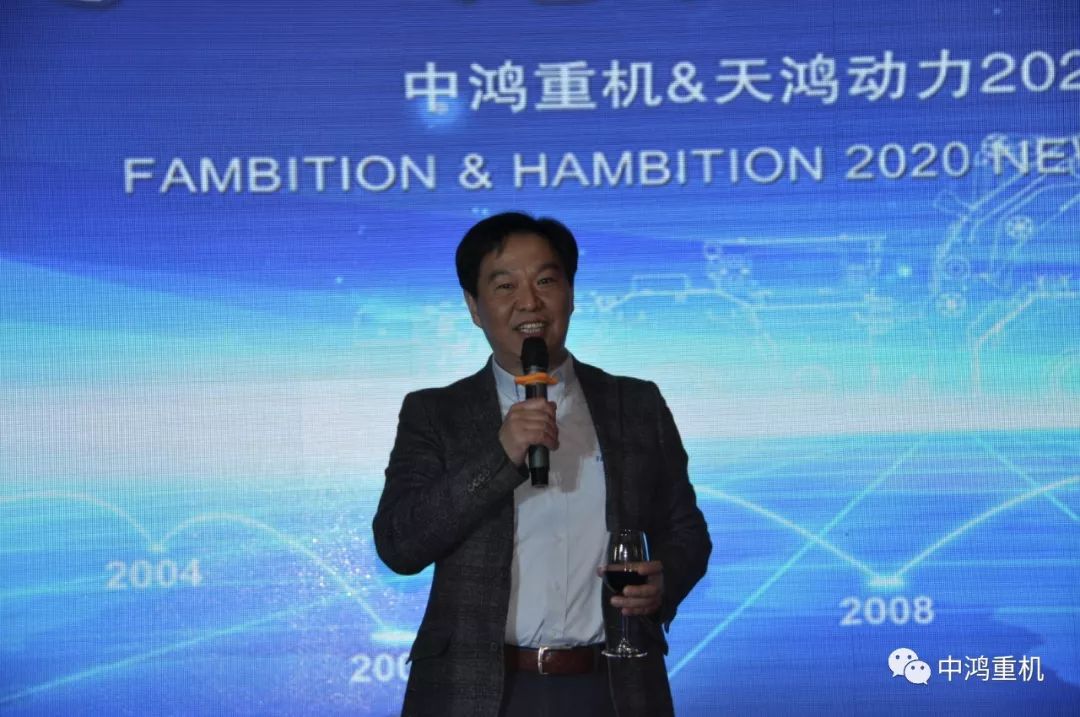 Chairman Mr. Ning Xiaofeng made a toast to the New Year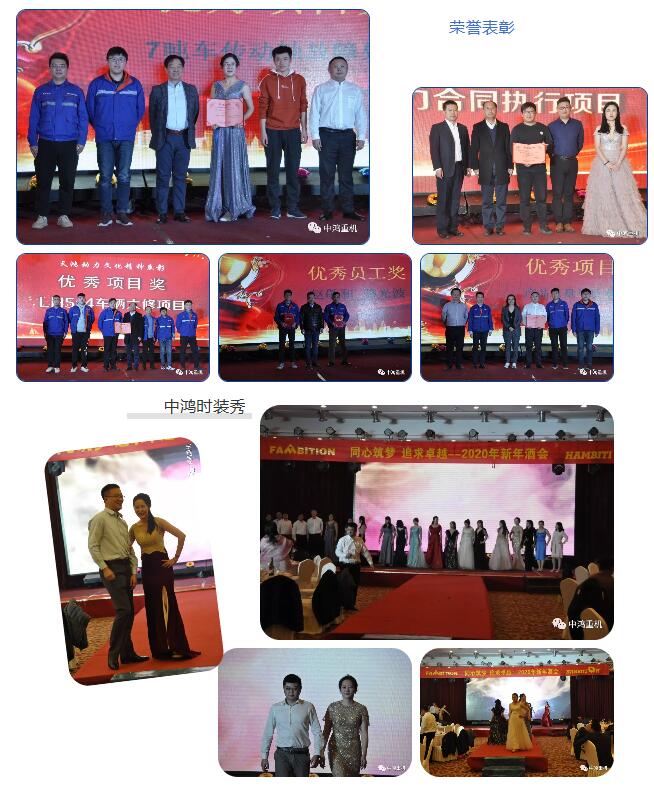 Economic development and social progress are accelerating at an unprecedented speed, enteringThe global political and economic development situation in 2020 presents many complexities and uncertainties. Facing the huge challenge of a century-long change, the economic environment on which enterprises depend is getting worse, but the development opportunities facing enterprises are also unprecedentedly huge; The social environment is diverse and complex, but the room for personal value is greater and better than ever. Change is the only constant truth of the times. Enterprises cannot be greeted by change and will be eliminated by the market; individuals cannot be greeted by change and will be eliminated by society. Everyone yearns for stable income, comfortable life, family and beauty, but God is fair. While accepting the benefits brought by this high-tech society, you will definitely pay more effort and more sweat, otherwise you will Abandoned by this fast-paced society. Zhonghong is a big ship. We are all a part of the ship. It can provide us with temporary protection, but it cannot provide the comfort of life. We need to work hard together and work hard together. You may get a small profit for a while, but you may lose a bigger platform, or you may lose the future. Spring returns to the earth, Vientiane is updated. In the new year, Zhonghong has rushed to the world like an arrow away from the string. We need a higher structure, a wider vision, and a more sincere team. Let us hold hands, embrace change, unite, and work together. Ride the wind and waves. In 2020, let us work together to create miracles!
Tomorrow will be better!